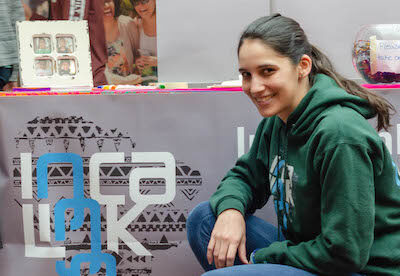 Family Members:  Mark and Elias Jones
Country of Origin:  United States, Ecuador
Favorite Food From Country of Service:  Spaghetti
Favorite Activity to do in Country of Service:  Visiting the beach
As the daughter of Inca Link's founders, Olivia has been a part of Inca Link since the beginning. Her role includes editing and sometimes designing a variety of Inca Link handouts; translating posts, website content, training materials, and more to English and/or Spanish; and creating posts on social media in order to keep supporters, followers, missionaries, and anyone else who has crossed paths with Inca Link informed on how Inca Link is continuing to reach the youth of Latin America.
Mail a check payable to Inca Link International, P.O. Box 1321, Boone, NC 28607. Write "Olivia Jones' Ministry" in the memo of the check.
Donate via digital platform
Please use the form below to customize and confirm your monthly or one-time donation.